Pleased to meet you, my name is Natascha van Es. I am a creative, positive-minded woman and above all a proud mother of my resourceful daughter. I hope to be able to pass on to my daughter the importance of staying true to yourself & Mother Earth and that we may always try to realise our own dreams and wishes. For over 18 years, I have been creating designs that I call Fingerprints, because they are made up of infinite lines that form a unique pattern.
My wish is to create a positive experience with my lines by emphasising the strength and authenticity that lies within us. I hope to put a smile on everyone's face. We are all unique and special and we may show it. 
In this time when we cannot change the circumstances in the world around us, may we realise that we can change what we feel inside by what we think, do and choose.
I do this with my Fingerprint Art, wonder how I can help you with this?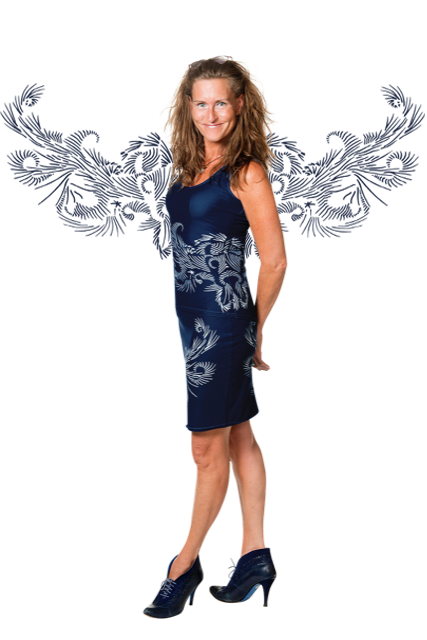 For more than 15 years, I have enjoyed creating drawings based on very fine lines. At that time, I did not have any paint available, so I started to draw with a pen. It was as if I wanted to metaphorically draw a line under everything I wanted to let go of. A magical life pattern was born at that moment.
I call it Fingerprint Art because each fingerprint has its own unique line pattern. These lines dance and move in front of you until finally the story, hidden between the lines, reveals itself to you. The image is subjective. Just like the Rorschach inkblots... the image is a different experience for everyone. The abstractness is the magical element.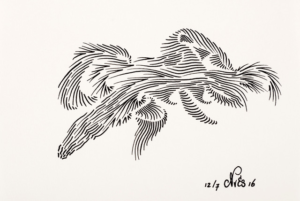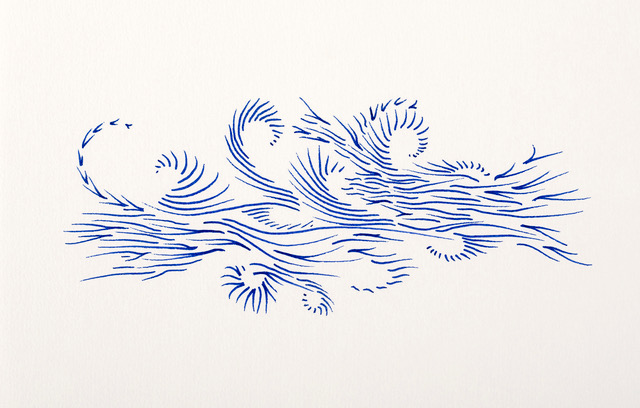 The Fingerprint patterns are distinctive and powerful patterns with which a unique statement can be made. The Fingerprint patterns are, among others, beautiful on fabrics, on high quality wallpaper or on durable classic tiles. A special pattern for a special person.
Fingerprint art, sustainable production
Because only together can we make the difference, I emphasise that sustainability is very important in the creation. That's why I only realise your Fingerprint on the product when it is completely according to your wishes. This sustainable production process ensures that overproduction is prevented. Therefore, delivery within one working day is not possible. We go for quality and for something unique. Furthermore, as many ecological products as possible are used to ensure a sustainable lifestyle.
Would you like to make a unique creation together with me that can be used for numerous applications? Use the contact form below and I will get back to you with my vision of your application. Would you prefer direct personal contact? Then contact me via the details on the customer service page!